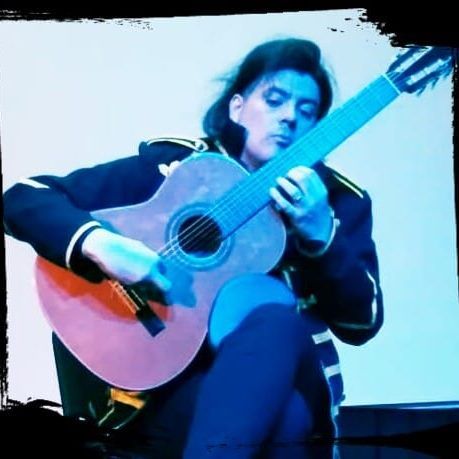 ANGEL BLANCO
Art Music Designer
Angel Blanco was born in Monterrey, Mexico.
He graduated with a Bachelor of Arts degree with honors in Music from Bishop's University and has three postgraduate degrees from the prestigious McGill University in Canada.

He stands out for his career as a guitarist and promoter of avant-garde performance techniques within the acoustic and electric guitars, as well as his incursions into electronics and vocal-percussive experimentation.
Likewise, part of his career has taken him to the field of independent musical research, highlighting his interest in the rescue and revaluation of works such as "Sonido 13" by Julián Carrillo and "Sistema Natural de la Música" by Augusto Novaro, as well as the collaboration with various composers for the creation of new works.
He has performed in important forums and universities in North America, Germany, Peru and the Caribbean, including the Palacio de Bellas Artes in Mexico, the Fórum Internacional de las Culturas in Monterrey, the Pontificia Universidad Católica del Perú, the State University of New York, the Center for New Music in San Francisco, Queen's University in Canada and the Museo de Bellas Artes in Havana, Cuba.
He has received several grants from Mexico and Canada's public institutions such as ICOCULT, FONCA and McGill University, including the highly competitive Recording Production Grant from the state of Nuevo Leon's Ministry of Culture (CONARTE).
Angel Blanco is unionized with the American Federation of Musicians of the US and Canada (AFM).